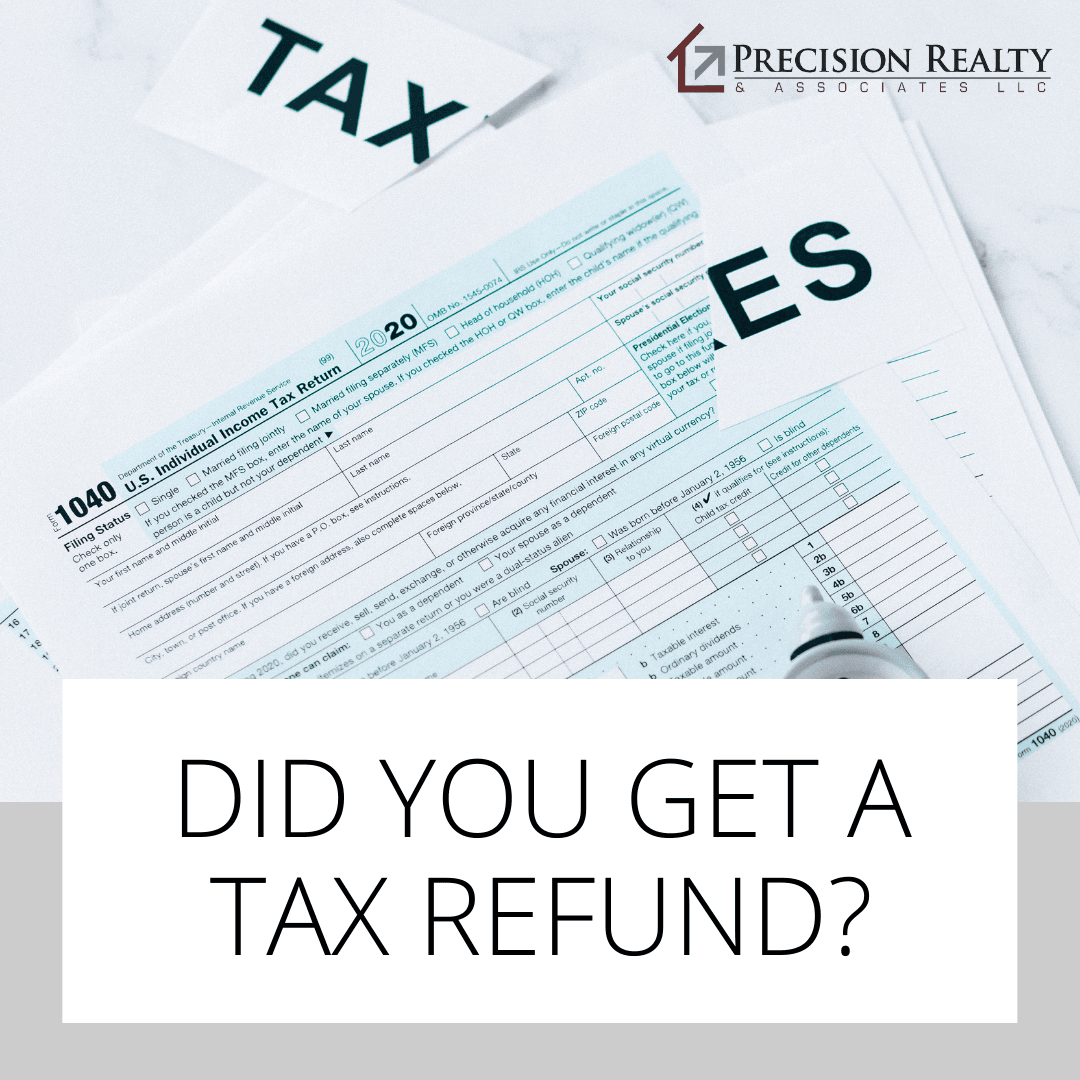 Are you one of the lucky few people who got a tax refund this year? If you filed your taxes electronically, you probably have gotten that oh-so-glorious tax refund. *cue confetti* Now the question is, what do you do with it?
Here's a few ways to use that extra money…
BUYERS
💰 Grow your down payment fund.
💰 Pay for your home inspection
💰 Cover any difference between the sale price & appraisal price
💰 Save for closing costs
SELLERS
💰 Make repairs – especially ones that could make or break the sale of your home
💰 Make minor upgrades that have big ROIs
💰 Save for your next home
If you're planning on putting your tax refund into savings, make sure it's going into an account that's going to build you wealth (like a high-yield savings account) and not just gather dust in your bank account. Investing is a great way to help curb the effects of inflation and build wealth. (But I also recommend you talk to a financial advisor about this first!)
Now I have just ONE question for you.
Did you have to PAY on Tax Day or are you getting a tax refund? Let me know in the comments below!
#PrecisionRealtyUtah #Taxday #Taxreturn