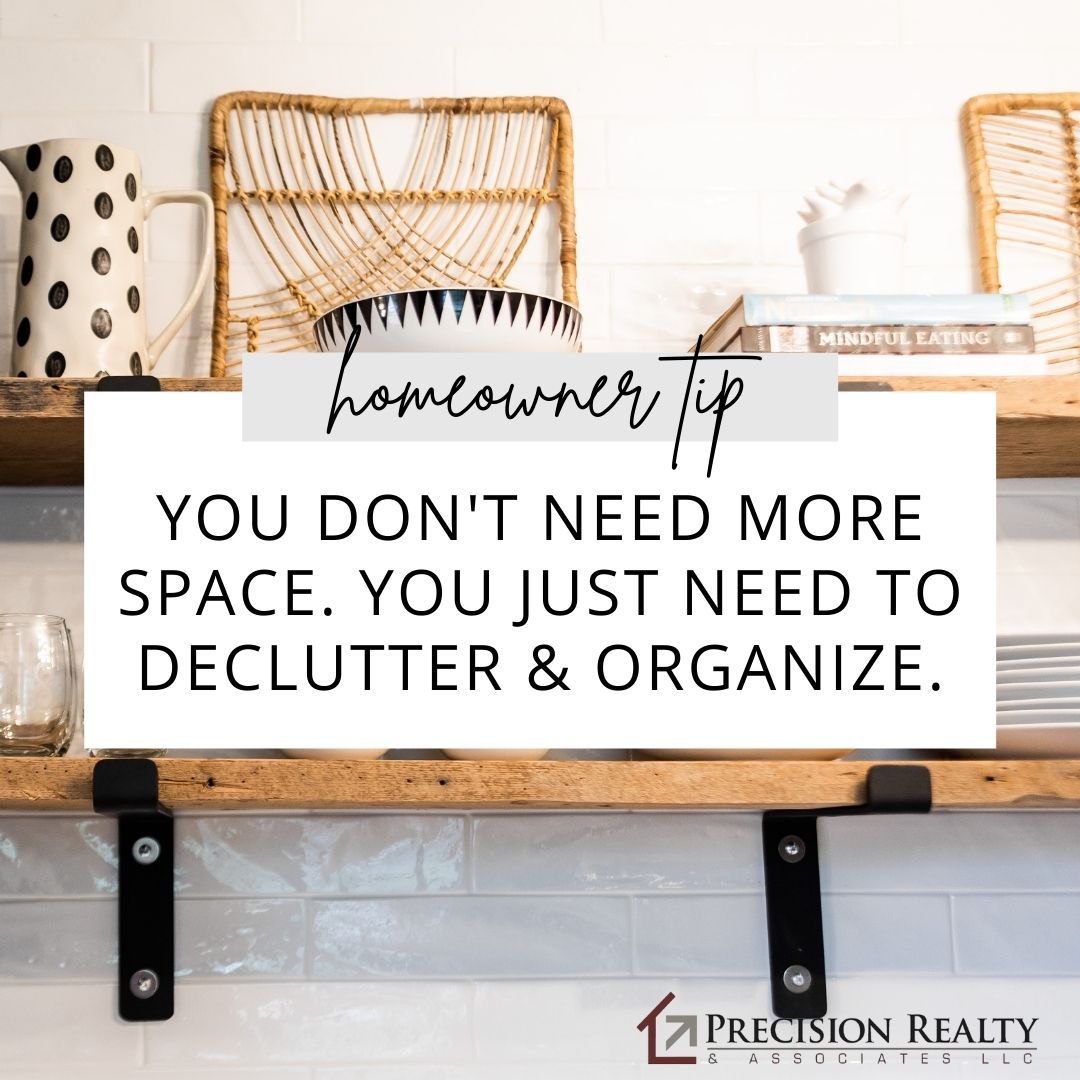 PSA: You don't need more space. Yes, there I said it. Even as a real estate agent, I'm going to tell you that you do not HAVE to have a bigger home to hold all your stuff.

You just need less stuff.

After you've lived in a place for awhile, it's easy to get more and more stuff. You'll stick the untouched décor in the back closet, the old sled you haven't touched above the garage door, the box you still haven't unpacked can go in the back corner…

Yeah, you know what I'm talking about.

You know you're also guilty of going to Target for groceries, and somehow something from the Magnolia Farms home décor line just happened to end up in your shopping cart. Fast forward that happening every week for three years, and well… you know what's happened.

So here's my challenge for you.

Every week this year, pick one item in your home that doesn't bring you joy and let it go.